The brand entered the international market in 2004. Today, LuluCastagnette can be found in the United States, Russia, Asia, Latin America…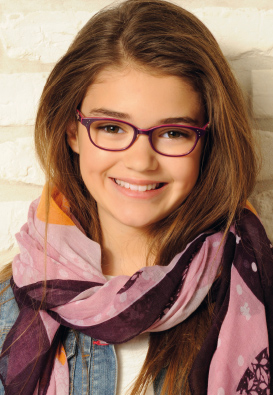 Eyeglasses
for Little girls 3 to 9 years
UNIVERSE

LuluCastagnette, the French firm founded by Charles Lahmi in 1996, celebrates its ninethith birthday this year.
Today, LuluCastagnette's brand world is an appetizing mix of connotations and feelings. These are light, delicate and suggest well-being – the reflection of a genuine mindset. The collections consist of simple, feminine items with clean lines. The style is inspired neither by the past nor the future, simply by the present. A brand that captures the mood of the moment. This suits the modern, urban and natural woman who wants to recreate herself with each new day.

The brand entered the international market in 2004. Today, LuluCastagnette can be found in the United States, Russia, Asia, Latin America… and represents 20% of the brands' turnover.
LuluCastagnette is now willing to conquer Asia and South American markets by developing specific product range for these countries.


COLLECTION

Lulu glasses proudly display the brand's bear emblem. This collection is definitely «fancy chic». With plenty of models to choose from, all ages can wear the Lulu mascot. There is a cute bear for the younger; older girls will appreciate the more grownup graphic style. Major features of this collection are the original colour combinations and creative temple designs. A collection with something «soft and cuddly» about it !
POINT OF SALES MATERIALS

A full POS material kit closely styled on the brand is proposed to highlight LuluCastagnette Enfant Collection in window displays. A free case and a gift of the brand are furnished with each pair of glasses.